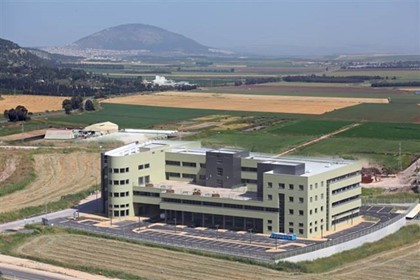 DYN Diagnostics Ltd. was founded in 1990, based on the vision to improve the quality of medical care in Israel by implementing advanced technologies, treatment methods, processes and systems.
Since 1990, DYN Diagnostics has been one of the largest distributers in Israel of leading international brands in the fields of In-Vitro Diagnosis,Research laboratories (applied science), Medical Devices, Disposables and more.
Alongside our ongoing activity in various medical fields, DYN offers its vast experience and expertise in matters of importation, regulation affairs, marketing and distribution of over-the-counter (OTC) healthcare products. DYN Specializes in orthopedic supports, first aid dressings, home healthcare medical devices, oral health products and a wide range of physiotherapy devices.
We represent different leading international brands such as DJO Global, Bort Medical GmbH, UEBE GmbH, Hager &Werken, Fortuna Healthcare and others.
Our professional staff is spread in different locations in Israel, offering various services that vary from customer support to sales, training and more. Amongst our customers are Israel's biggest HMO's pharmacies, leading orthopedic clinics and community pharmacies. We offer an efficient distribution center that provides all deliveries within 48 hours.
In DYN Diagnostics, we constantly aim to improve the standards we aspire to and the service level we offer.
DYN Diagnostics maintains a full quality management system that complies with ISO 9001 standards.